Elevate Your Home's Style with Our Chic Home Décor Collection
Laura Park Throws & Pillows Collection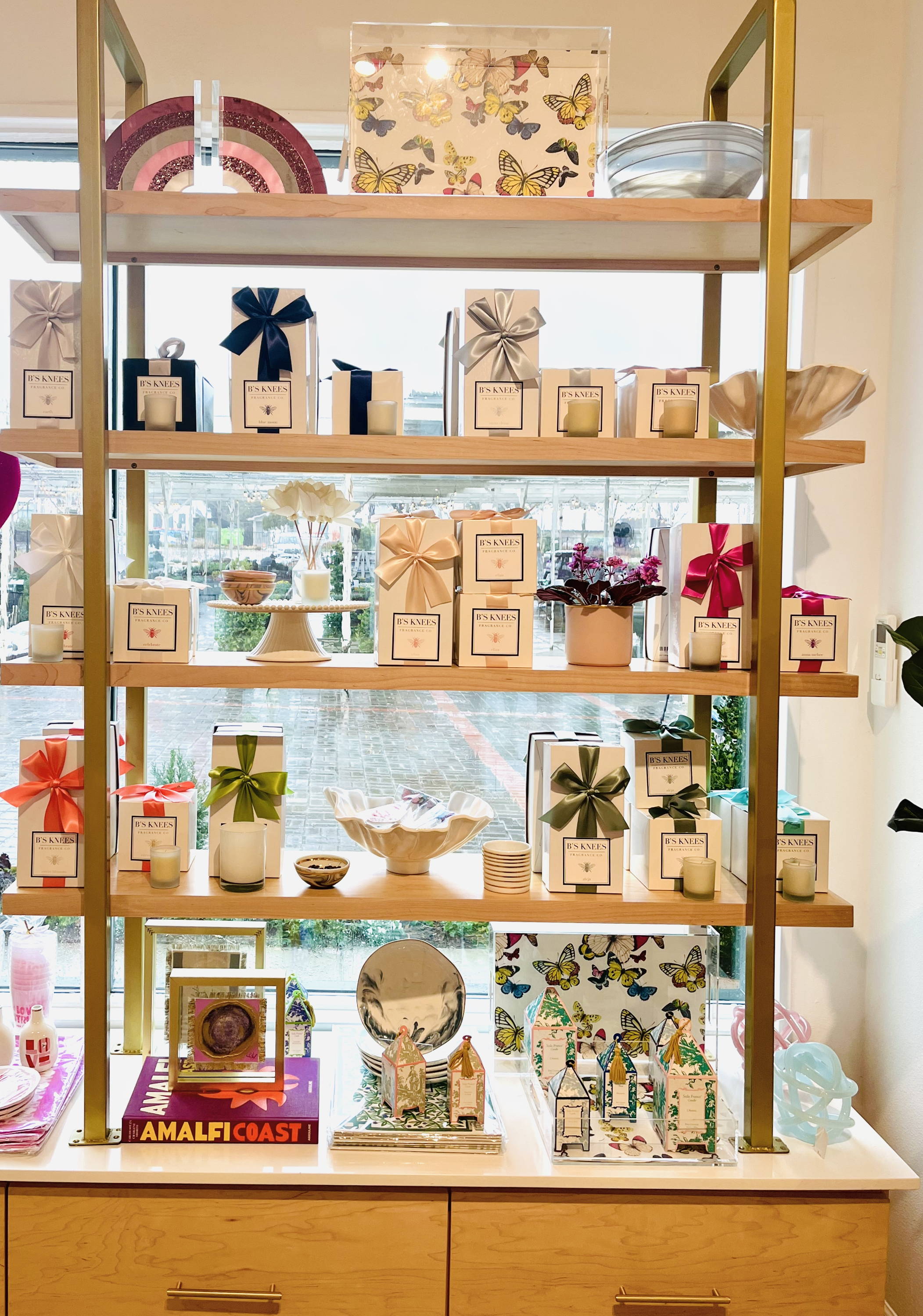 B's Knees home fragrance offers a delightful sensory experience with its unique blend of scents. These fragrances are expertly crafted to create a warm and inviting atmosphere in any home. From sweet and floral to earthy and woody, we have a scent to suit every taste. These products are designed to last, ensuring that your home smells amazing for hours on end. Shop B's Knees home fragrance today and discover the perfect scent for your space..
Are you looking to transform your living space into a stylish and comfortable oasis? Look no further than our chic home decor collection.
Our carefully curated selection of home decor products will elevate your home's style and create a warm and inviting atmosphere. From elegant curtains to eye-catching decorations, we have everything you need to express your personal style and create a home that you'll love to spend time in. Whether you're a minimalist or a maximalist, our collection has something for everyone. Browse our selection today and start creating your dream home.
Creating an inviting atmosphere in your home is essential for feeling comfortable and at ease. Here are some tips to help you achieve this:
1. Use wall art: Hanging beautiful paintings, photographs, or prints on your walls will add character and warmth to any room.
2. Light up with candles: The soft glow of candles creates a cozy and intimate atmosphere, perfect for relaxing after a long day.
3. Add vases and plants: Bringing flowers and greenery into your home can make a huge difference in creating a welcoming and inviting space.
4. Use pillows: Soft, comfortable pillows can add texture and color to any room. They also provide a cozy place to rest your head.
5. Rugs and throws: Layering rugs and throws can help create a warm and inviting space. They also add texture and color to your home.
By incorporating these elements into your home, you can make it a warm and inviting space for you and your guests to enjoy. Don't be afraid to experiment with different combinations and styles until you find what works best for you.
Looking for the latest and greatest in-home decor? You've come to the right place!
At Ralph & Rose, we pride ourselves on keeping up with the latest trends and bringing them straight to you. Here are some of the hottest trends in home decor right now:
Candles: Candles are always a popular choice for adding warmth and ambiance to any room. This season, we're seeing a lot of unique shapes, scents, and colors - from geometric pillar candles to lavender-scented soy candles.

Vases: A beautiful vase can really make a statement in any space. This year, we're seeing a lot of earthy tones and natural textures, like ceramic vases with a matte finish or hand-crafted wooden vases.
Plants and greenery: Bringing the outdoors inside is a big trend this year. From hanging plants to succulents, adding some greenery to your space can instantly make it feel more alive and vibrant.
Pillows: Pillows are an easy way to change up the look of a room without breaking the bank. This year, we're seeing a lot of bold patterns, textured fabrics, and unexpected shapes - like round or hexagonal throw pillows.
Rugs: A great rug can really tie a room together.